Best of Stash 2016: Music Videos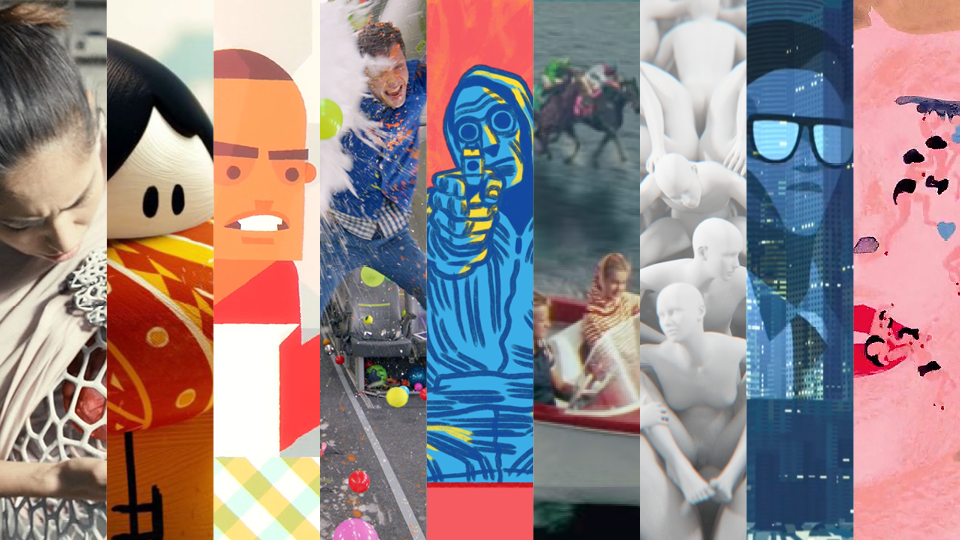 Most often fueled by passion rather than proper budgets, music videos are the wild west of media genres – a place where passion and promise more than compensate for a director's lack of experience or connections, or both. Have a look at the nine most intriguing examples Stash published this year.
NAMES OF NOTE IN 2016
Of the nine videos showcased below only three were produced for mainstream acts (Coldplay, The Chemical Brothers, and OK Go). And except for The Mill, the production credits on all the clips highlight independent talent and small studios. Congrats to you all.
Listed in chronological order from the date of publication in the Stash Permanent Collection.
THE CHEMICAL BROTHERS "WIDE OPEN"
British-Japanese actress, model and ballerina Sonoya Mizuno transforms into a 3D-printed structure inspired by procedural cellular structures in this meticulous video for The Chemical Brothers from Outsider directors Dom & Nic with VFX by The Mill.
Head of 3D at The Mill David Fleet: "The sheer complexity of this project is what made it unique. The amount of camera and body tracking alone was a huge challenge, as well as consistently seamlessly lighting one shot as long as this.
Credits
OK GO "UPSIDE DOWN & INSIDE OUT"
Based on the song lyric, "Gravity is just a habit," OK Go singer/filmmaker Damian Kulash, Jr. and his sister and frequent collaborator director Trish Sie shot in zero gravity in the skies above Russia to make a weightless video.
After months of planning, the band and crew headed to the Yuri Gagarin Cosmonaut Training Center for ROSCOSMOS (the Russian equivalent of NASA), where they spent…
animation
Music PY
Music video
OK Go
Record producer
Sculpture
Trish Sie