BeatsX earbuds launching Friday come with 3 months of free Apple Music
Customers who have been waiting months for Apple's delayed BeatsX earbuds will be given a consolation: three free months of Apple Music streaming.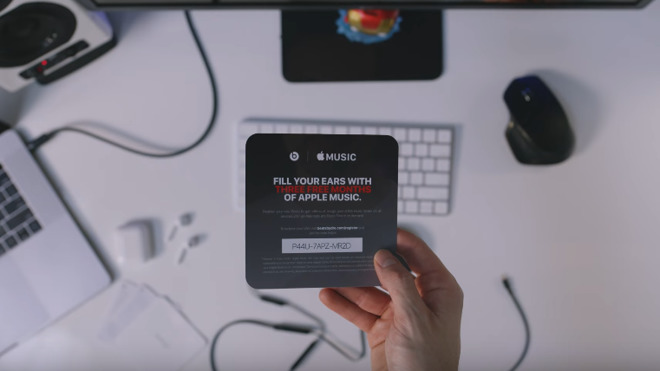 A card with the bonus is included in the box, YouTube host Jonathan Morrison noted in a clip comparing the earbuds with Apple's self-branded AirPods. No such card is bundled with the AirPods, or even other Beats products like the Powerbeats3.
The code does require that people register their BeatsX purchase on the Beats By Dre website, but it should apply even to…
Apple Inc.
Apple Music
Beats Electronics
Headphones
Music PY