50 Cent's Abominable First Pitch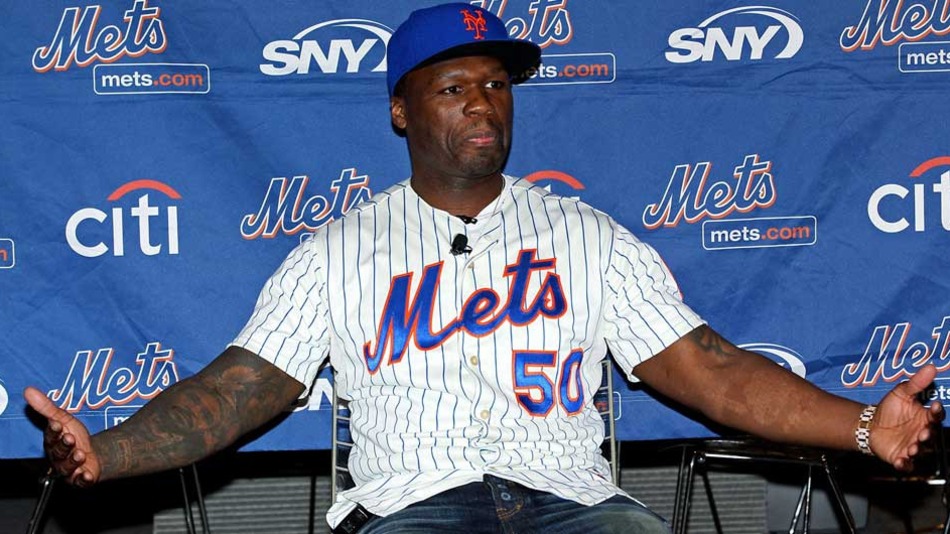 Rapper 50 Cent (
PeekYou profile here
) — one of PeekYou's
Top 10 Rappers on the Internet
(which he may or may not personally rank among his most cherished accolades) — threw out the ceremonial first pitch at Tuesday's
New York Mets
game at
Citi Field
. And today folks are talking, because he did so extremely poorly.
The video below speaks more clearly than we could on the subject. No one would accuse 50 Cent of being out shape, or anything less than manly. But, evidently control over his pitches has not been one of his life's priorities to date.
Deadspin says here that while the pitch was "horrendous," the title of "worst first pitch of all time" still goes to Howard Stern Show producer, Gary "Baba Booey" Dell'Abate (PeekYou profile here); who actually managed to hit an umpire when he opened a Mets game in 2009.
Anyway, check out Mr. Jackson's pitch below, and then visit his PeekYou profile where you'll find loads of media pertaining to the stuff he's actually good at; like music, and the like.
50 Cent
baseball
Music
New York Mets
sports